Kitchens
At AC Carpentry, our kitchen specialists provide the property owners of Devon with our first-class kitchen design and installation projects. Over the years, we have gained broad experience in all aspects of kitchens, making us highly skilled at designing and installing top-quality kitchen spaces that have been designed to suit the homeowners, and installed with maximum safety and efficiency.
Kitchens are one of the most highly used rooms within a property. As kitchens are often multi-purpose spaces, we believe they should be designed in a way that not only provides the essential functions required for day-to-day life, but they should also be designed in a way that the homeowners feel show their personal style perfectly. With this, at AC Carpentry, we work with all property owners throughout Devon who are looking to have their kitchen space professionally designed in a way that is both functional and highly aesthetic.
To create your unique design, we will begin the project by calling out to your property, this will allow us to take exact measurements of your kitchen area. Once these measurements are taken, we will then carry out an in-depth consultation process with you, which will allow us to add all of your personal specifications to the plan. This will include the layout of your new kitchen, countertops/worktops, appliances, flooring, windows, doors and other fixtures and fittings.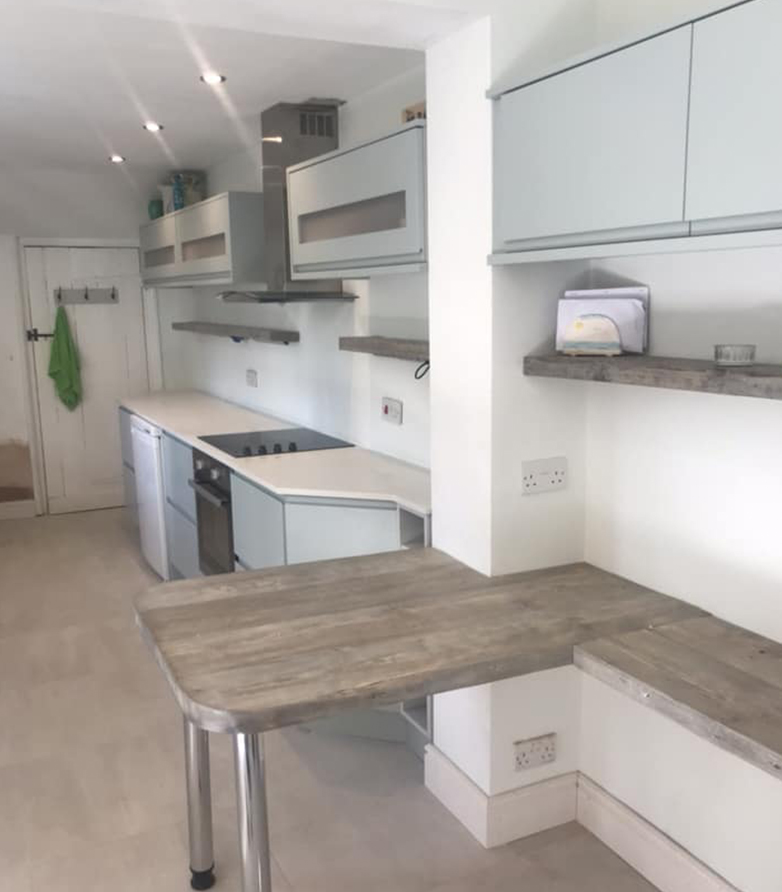 We set our standards high at AC Carpentry, and will never ever settle until the results we have achieved are nothing less than the best. With this, you can be sure that attention to detail will always be prioritised throughout the entire kitchen fitting process, no matter what.
Over the years, we have built a strong reputation in the Devon area and we are extremely proud of the loyal client base we have gained. With this, we are confident that when undergoing your new kitchen re-design and installation project with our team at AC Carpentry, you will be more than satisfied with the job we provide, from start to finish.
Give us at AC Carpentry a call today on 07715293319 where we can discuss your new kitchen requirements, offer you additional advice and information and arrange a date to begin planning your kitchen project.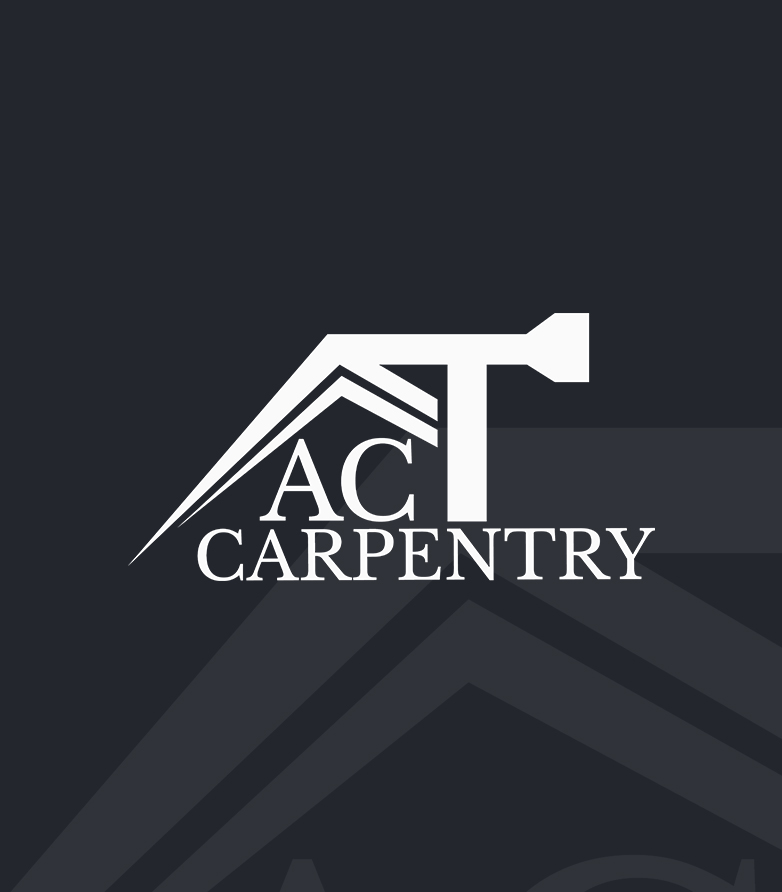 How it all works
The process
Contact our carpentry team
Contact our experienced team of carpenters and we will be glad to help you with any questions you may have.
1
Receive a quote and time slot
We will provide you with a quote and a time slot for our carpenters to come and visit you.
2
We will solve your problem
Our carpenters are highly qualified and will always provide a solution to any carpentry problem you might have.
3